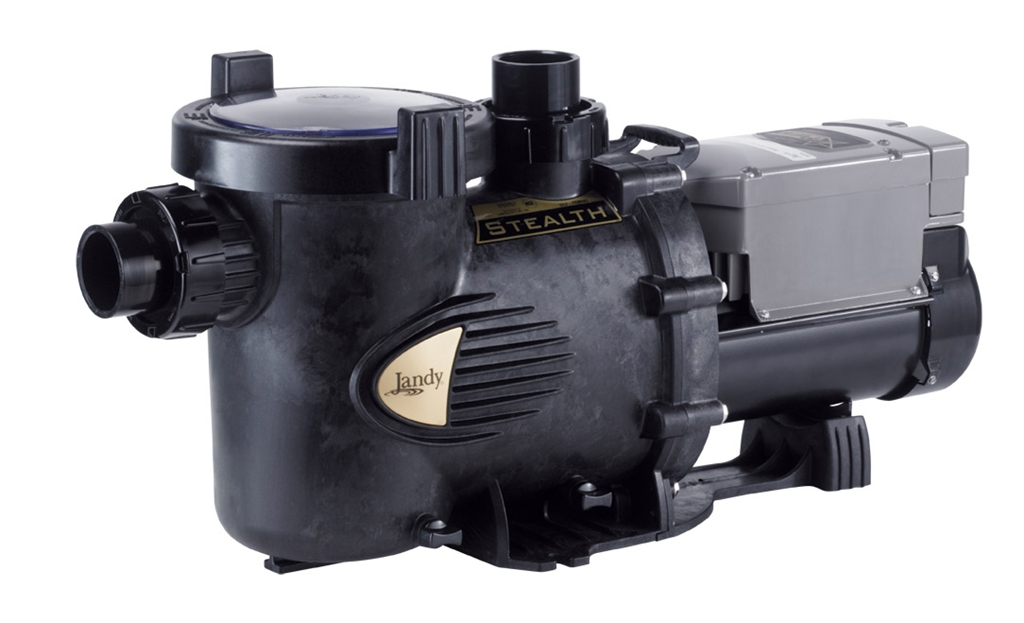 The Stealth™ ePump's eight variable speeds and high effciency motor make it the quietest and most efficient pump available, saving a tremendous amount on energy costs. Features a 600-3450 RPM range and an energy-saving ECM permanent magnet TEFC motor for extra long motor life & quiet operation.
1.5hp - $929
2hp - $949
---
Features
Consumes up to 70% less energy versus single-speed pumps, saving as much as $1,300 per year.
Completely programmable and customizable with four control system options: Aqualink® RS OneTouch™, Aqualink Touch, Aqualink RS PDA, and ePump Controller.
Stealth ePump's ultra-high effciency motor enables cooler, quieter operation and extended motor life.
Features the largest trap basket on the market for reduced maintenance.
Includes user-friendly features such as ergonomic handles and easy to read indicators.
Patented Quiet Technology for reduced noise levels.
Technical Details
Interfaces with Aqualink RS control systems and the ePump Control
Includes Stealth wet end
Energy-saving ECM permanent magnet TEFC motor
Extra long motor life & quiet operation
600-3450 RPM range