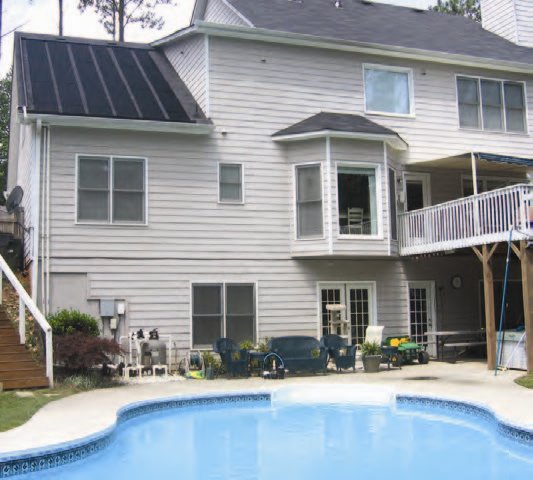 SunHeater solar systems are manufactured with special molds and materials designed to provide you with the most durable, high performance solar pool heating system available. When used in conjunction with a solar blanket, it is virtually all the heat you need. The system circulates pool water through solar panels mounted on the roof and uses solar energy to warm the water as it returns to the pool. SunHeater systems are constructed to withstand all outdoor conditions and are backed by a 5-Year Warranty.



Simple Do-It-Yourself Installation
Slotted Panels for Trouble-Free Installation on Ground, Roof, Rack or Fence
Small Box Size for Easy Merchandising and Shipping
Raises Pool Water Temperature 6-10°F (4-6°C)*
Uses Existing Pool Pump
Patented Web Design for Maximum Exposure to Sun's Rays
Direct Flow System - One Header Hole for Each Heating Tube
All Connectors are Interchangeable with all Models
All Connection Hardware Included
How many panels do I need for my pool? The number of panels you will need is based on the size of your pool, area of the country you are in, and amount of heating you require for your pool. Listed below is a good guideline for the number of panels you will need based on pool size:
Pool Size
Panels Needed

---

Small Pools (Smaller than 16'x32')
2 - 4 Panels

---

Medium Pools (16'x32' to 20'x40')
4 - 6 Panels

---

Large Pools (Larger than 20'x40')
6 - 8 Panels

---
System Package
The base package consists of four 2' x 20' (160 sq. ft. total) panels and all related hardware. Additional panels can be added to the system to achieve optimal coverage.
Description
Price

---

2 Solar Boxes (4 - 2' x 20' Panels) & 1 System Kit
$695

---

Additional Options
The Solar Box Add-On kit includes everything you need to add 2 additional panels to your SunHeater Solar System. If you want to start a SunHeater Solar System with just two solar panels, you would need to purchase the Solar Box Add-On Kit and the SunHeater System Kit.
Description
Price

---

1 Solar Box (2 - 2' x 20' Panels) Add-On Kit
$299

---

1 SunHeater System Kit
$149

---
SunHeater System Kit SK21 Includes:
1 - 1.5" Diverter Valve
1 - 3.75" Hose
2 Pipe Adapters
1 End Cap
1 Vacuum Relief End Cap
5 Stainless Steel Mounting Brackets
5 - 2" #14 Stainless Steel Screws
100' Web Strap (Mounts up to 4 Solar Boxes)
1 Spring Check valve
3 Stainless Steel Clamps