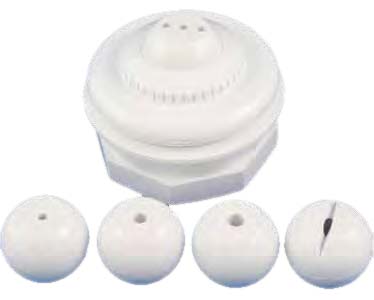 A wall jet can be a beautiful addition to your inground pool. These wall jets mount above the water level (in the border area) on inground pools and spray water into the pool. Included in the wall jet pack are five different eyeball styles which will allow you to customize the water flow coming from each wall jet.


Available in white or gray.
---

25553-900
Vinyl Liner Wall Jet
$59.99

---
click for larger photos

---
Features and Specifications
Includes five eyeball styles, fitting, flange, gasket and filter.
Available in white, gray, black, tan, dark blue, and light blue.
Installs on a vinyl liner pool above the water level.
Use a ball valve to control the flow for desired look.