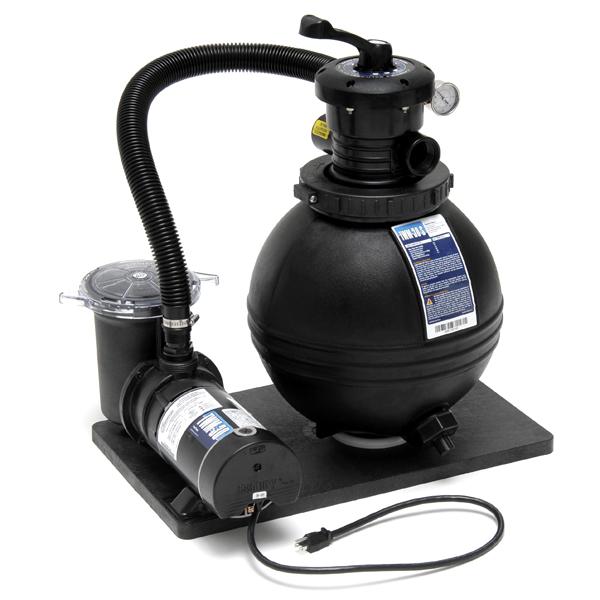 click image to enlarge
Waterway TVM Filter Systems
Waterway Sand Filters are the latest in pool filter technology. The spherical tank design evenly distributes the pressure resulting in greater strength and longer life. The tank is constructed of molded polymeric for durability and equipped with a 7-position, top-mount multi-port valve for easy cleaning and maintenance.  Includes the base for both pump and filter. Perfect for an economical start or replacement for your above ground pool.
---

TWM-30-S

Waterway 16" Sand Filter with 1/2 HP Pump

$259.99

---

WW-22

Waterway 22" Sand Filter with 1.5 HP Pump*

$429.99

---

*Standard filter system when purchased with Everest, Pretium, Rushmore, Magnus, Mirage, and Azor Pools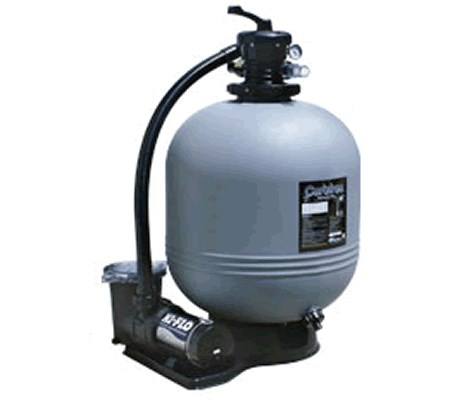 click image to enlarge
Waterway Carefree Filter Systems

The Waterway Carefree Sand Filter Systems are designed with the ideal combination of energy efficiency and excellent water clarity. The Carefree Sand Filter and Pump Pack System provides everything needed for an above ground pool package. The Carefree systems feature a large filter with extra sand-holding capacity, a Hi-Flo high performance pump, hoses and adapters as well as a durable system base.

---

WW-16

Waterway 16" Sand Filter with 1 HP Pump

$359.99

---

WW-19

Waterway 19" Sand Filter with 1.5 HP Pump

$399.99

---

WW-22-2

Waterway 22" Sand Filter with 2 HP 2 Speed Pump

$459.99

---