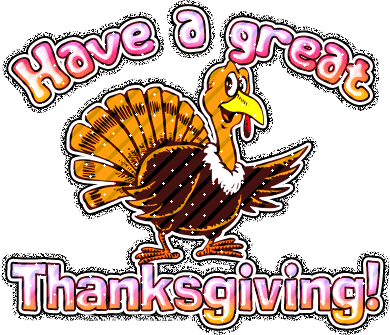 Thanksgiving is a time when most families get together and celebrate what I believe is the beginning of the holiday season! It's usually chilly out, a fire in the fireplace, and perhaps even some snowflakes outside. While everyone mingles about and learns about the many happenings in each other's lives over the past few months, they are subconsciously all thankful for one thing in particular; The ability to spend the holiday with all these people that mean so much. So Happy Thanksgiving to Everyone and here is our contribution to you and your family!
Many people, when they think of Thanksgiving, think of things they are thankful for, family and friends, the food, and the black friday sales. However, there are very few people that may know some or all of the 20 facts shared below! Make this into a quick game right before or after dinner to see who knows the most Thanksgiving facts!!
1) The Mayflower was the name of the ship, which carried the pilgrims.
2) Pilgrims were also called Puritans.
3) The pilgrims were on the Mayflower for 66 days.
4) There were 102 pilgrims aboard the Mayflower.
5) The Captain of the Mayflower was Christopher Jones.
6) Oceanus Hopkins was the only child born on the Mayflower voyage.
7) In December 1620 the pilgrims first landed in Plymouth. Massachussetts.
8) The first Thanksgiving was celebrated in the year 1621.
9) The indian tribe that helped the pilgrims were the Wampanoag also known as the Pakanoet.
10) Massasoit was the chief of the Pakonoet.
11) 50% of the pilgrims died over the 1st winter.
12) John Carver was the first governor of the Plymouth Colony, but he died before the 1st Thanksgiving.
13) The pilgrims signed a truce following the landing called the Mayflower Compact.
14) The pilgrim leader William Bradford invited the neighboring indians to the 1st Thanksgiving feast.
15) Abraham Lincoln declared Thanksgiving to be a national holiday on the 4th Thursday of November.
16) Macy's Thanksgiving Day Parade started in 1924.
17) The United States and Canada celebrate Thanksgiving, however it is celebrated the 2nd Monday in October.
18) The first NFL season in 1920 featured 6 Thanksgiving Day games, 5 of which were shut-outs (including one scoreless tie) and 2 of which involved NFL teams playing non-league teams.
19) The Canadian Football League (CFL) has held a Thanksgiving Day doubleheader each year since 1970.
20) Benjamin Franklin wanted the national bird to be a turkey.