From the most technical pool imaginable to the simplest lap pool, we offer a huge variety of inground swimming pool kits online. More than 20 standard shapes and countless size variations so that you can find a pool to fit perfectly in your backyard. Want something completely custom and amazing? No Problem! We've been at it for over 30 years and we'd love to design a backyard paradise with you!

Steel Pool Kits
We Don't Compromise.
14 Gauge North American Steel is the standard option on ALL of our steel swimming pool kits. The steel goes through a premium G235 Zinc Galvanization process to ensure it resists all the elements. You're putting a permanent structure in the ground, so Don't Compromise with a thin 18 gauge steel pool kit when they are nearly 35% thinner than an Industry Standard 14 gauge steel panel.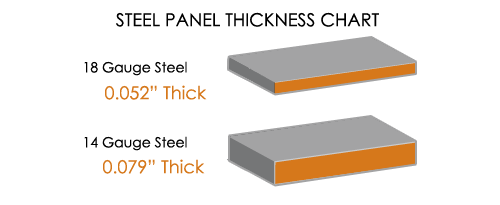 Polymer Pool Kits
Engineered for Everything.
Polymer pool panels are molded to exact specifications based on thorough research and engineering. Each of the panels have uniform rigidity, flatness, and strength derived from the strategic placement of ribs. These panels are Engineered for resistance to all types of underground deterioration, including heat, cold, and soil acidity yet they are surprising lightweight which makes for easy DIY installation.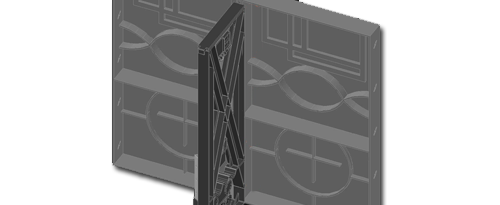 It IS Easy to Build an Inground Pool.
Our swimming pool kit prices include dig specs and the step-by-step how to build a swimming pool instruction manual, written by our experienced swimming pool professionals. Most swimming pool manufacturer instructions are written for people already familiar with building inground swimming pools. Our inground pool manual is written especially for homeowners to save you money! You don't need to be an experienced swimming pool builder to understand or install our inground pool kits. We have experienced swimming pool builders on staff who are ready to answer your call and any technical question you have. And most importantly, our inground swimming pool technical support phone lines are always free, and unlimited.
Articles From Our Professionals