Your order is important to us, which is why we want to make sure that your products arrive on time and in excellent condition. Please take a moment to review our shipping policy to be informed of your shipment details.
---
How much do you charge for shipping?
Standard Ground Shipments
All orders over $99 ship FREE via standard ground to a street address within the 48 Contiguous U.S. States! Does not apply to items shipping express, P.O. Boxes, overseas addresses, APO/FPO addresses, and any shipments to a location outside of the 48 Contiguous U.S. States.
*A standard $9.95 shipping charge applies to any order less than $99*
Freight Shipments (Pool Kits, Saunas, etc.)
We also offer FREE shipping on freight items to 29 Contiguous U.S. States! Please see the shipping chart below to see if you qualify!
You could easily see an estimate of how much your shipping charges would be by adding an item to the shopping cart and entering your shipping state/zip/postal code.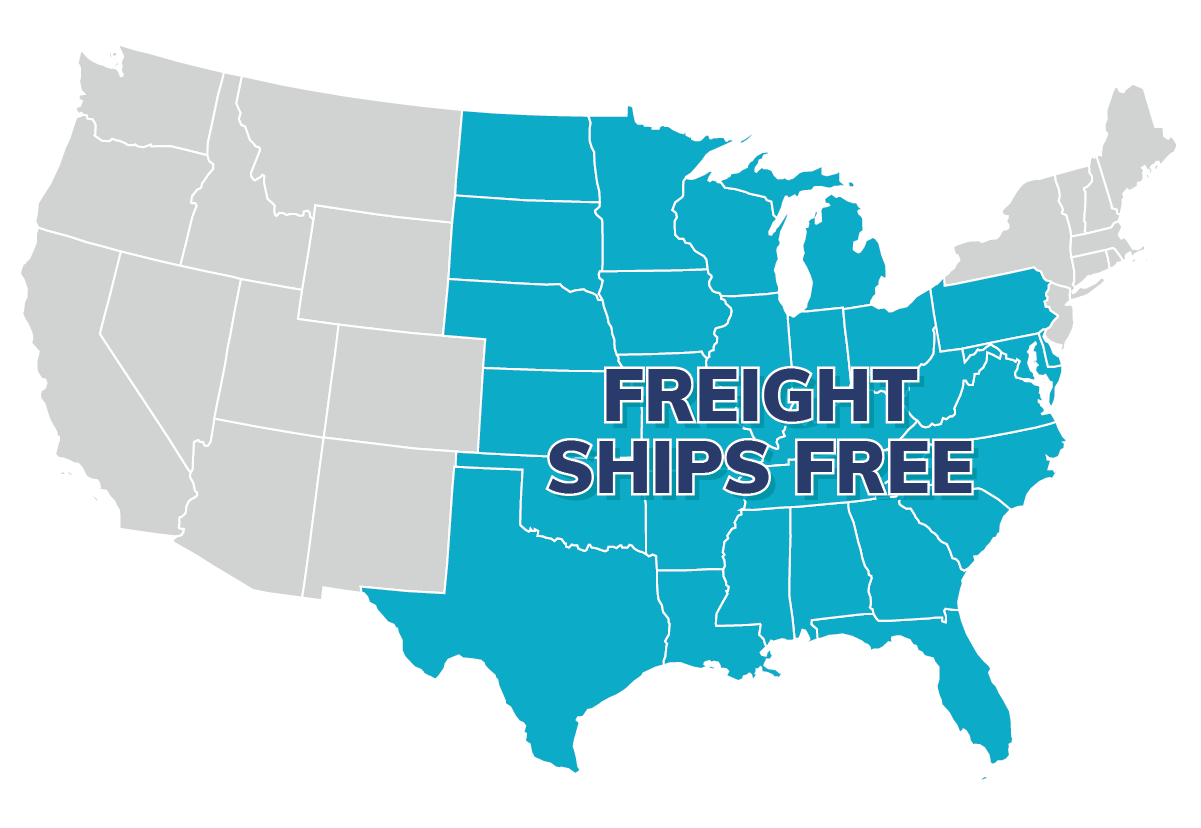 ---
Regarding Freight Deliveries
Inground Pool Kits, Above Ground Pool Kits, Saunas, Hot Tubs, and other large items are shipped via freight truck. Normal delivery hours for Freight Shipping are from 8 a.m. to 5 p.m. local time. The delivery company will contact you at the number you provide us to arrange a delivery time. You are responsible for inspecting and unloading your shipment from the delivery truck/trailer. Be sure to have enough people on hand at the time of delivery to ensure a smooth delivery process. If you require assistance unloading your shipment from the truck/trailer to the curb, Liftgate Service is available at an additional charge.
Freight delivery personnel are typically able to wait up to 15 minutes while you inspect your shipment to ensure the correct number of pieces were delivered and are free of damage. Although it is a rare occurrence, should you notice any damage, you are allowed to break the shrink wrap on the skids to inspect individual items. If any item(s) are clearly damaged or missing, or if you have doubt about any item being damaged or missing, you MUST do the following:
Note all damage/missing items clearly on the bill of lading before signing. (ie: - "missing 2 pieces", "torn packaging", "cracks in step", etc)
Take pictures of the damaged items and packaging.
Refuse any damaged items as allowed by the freight delivery personnel.
Keep your copy of the proof of delivery.
Contact us within 1 business day.
Keep the damaged packing materials for inspection.
If any of your shipment is damaged or missing and you did not note this in any way on the proof of delivery, we CANNOT guarantee any compensation for damages or replacements for missing items.
---
Liftgate/Curbside Delivery Service
During checkout, you will have the option to select liftgate/curbside delivery. A liftgate is a motorized platform attached to the back of a freight truck/trailer that will lower your shipment to the ground. The freight delivery personnel will place your order on the ground using the liftgate and you will be responsible for placing it where you see fit. If you do not have an elevated loading dock or forklift to unload your items from the truck, you may need a liftgate. Some items, especially those in pool kits may be too large to fit on a liftgate. If you have questions about whether liftgate service is right for your order, feel free to contact us.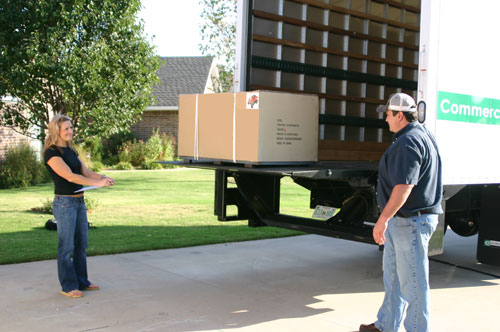 Liftgate/Curbside delivery service may not be available in all locations. If you've paid for liftgate and it is unavailable for your delivery, the shipment must be unloaded by several people. In this event, we will credit the purchaser the amount paid for liftgate service only.