Inground & Above Ground Swimming Pool Kits, Hot Tubs, and Pool Accessories
At Royal Swimming Pools, we sell high quality swimming pool kits that are sure to satisfy any shopper. We offer above ground and inground swimming pool kits, hot tub spas, pool liners, and a large selection of swimming pool accessories. Each of our high quality do it yourself pool kits comes with detailed blueprints and easy to follow step-by-step instructions; these kits allow you to save a ton of money that would otherwise be spent on labor. And many of our kits are so simple to construct that they can be up and running in just a couple of days! After you have your pool up and running, we have everything that you need to keep your pool as good as new.
From automatic pool cleaners, to pool chemicals, to winter covers, we've got it all. We can literally offer you everything that you'll ever need to have a pristine swimming pool experience year round. With the huge quality selection that we have to offer you at such great prices, there is no reason to need to shop anywhere else. Bookmark Royal Swimming Pools for easy return to this site.


Inground Pools

Get the comfort, convenience and privacy of an inground swimming pool in your own backyard. Steel and polymer swimming pool kits are available.



Above Ground Pools

Select your pool from our large inventory of over 60 different above ground pool kits. Most pools can be built and ready to use in just a short amount of time.



Pool Covers

Above ground pool covers and inground pool covers are in stock and ready to ship at discounted prices. Safety swimming pool covers are in stock for the most common shapes and sizes.


Saunas

Heatwave Saunas are the safe, effective and affordable way to relieve stress and improve health, in the comfort of your own home.



Pool Liners

We have replacement vinyl swimming pool liners in stock and ready to ship for above ground and inground pools.



Indoor Games

Multi-game tables and indoor games provide maximum gaming fun while taking up a small space in your game room.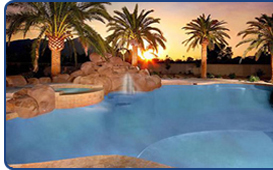 We know finding the best additions to enhance your living space is quite daunting. But we try to make it easy by offering in-ground swimming pool kits, above ground swimming pool kits, and even hot tubs and accessories. Just imagine having your very own swimming pool that the entire family can enjoy. As mentioned before, we offer many different options including but not limited to:
The Classic In-Ground Swimming Pool Kits - In-ground swimming pool kits allow homeowners to have pools in a variety of shapes and sizes. These pools are much more permanent than an above ground swimming pool but can be integrated more seamlessly into your landscaping.


The More Conventional Above Ground Swimming Pool Kits - Above ground swimming pool kits are less expensive than inground swimming pools and also much easier to install. Now there are even above ground swimming pools that offer the quality and durability to withstand today's salt water sanitation systems.


Hot Tub and Accessories - As an alternative or addition to swimming pool kits, you may decide on installing a hot tub in your home. This gives you the ability to relax in a hot tub's therapeutic waters that many doctors recommend. With a wide variety to choose from, you are sure to find one that fits your needs.